Capsule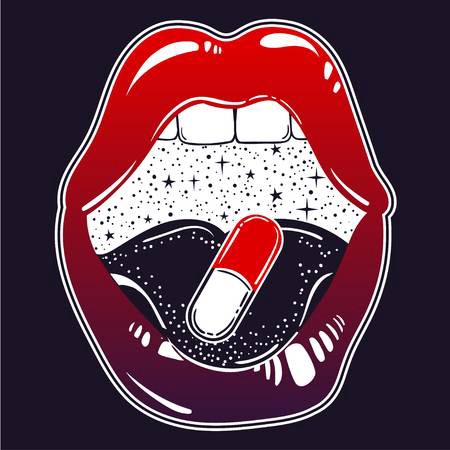 Two slip down with a swish of the swill
A lump in the throat
A gulp in the gills
Rock steady steady pair in a romance trance
Cheers to the headshot
Capsules kill
Who am I to say when the hairline splinters?
Caught up in the rebirth
Rearview. Winter.
Dragged sagged ass from the melt to the mayhem
Who woulda thought?
Lazy bones is a sprinter
Up?
At 'em
Got 'em?
Grab 'em
Batch down the hatch now the blood's gonna scab 'em
That's alright
I've never been picky
But a breakfast of worms?
The appeal never hit me
I wanna split owl eyes with the hoots and the hollers
It's a quarter till four
but I'm lookin' for a dollar
Something solid just to wipe two brows
Nevermind the what, when, why, where, how
Who's got the space for a smirk on a face
when the sun sucked the smiles
off the face of the clown
Ordinary folk
turned star-soaked joke
If the soul's up for slaughter
Gotta prod
Gotta poke
Just tell me which hellfire I'm gonna have to stoke
I put it all on black
Now I'm blessed
or I'm broke
But I'm always in the gamble
at the crack of the cocoon
The birth a colored tapestry
The death an old cartoon
Now there's static in the cells again
The frequency is lost
The ship itself is overboard
This feeble captain
tossed
You can't keep the beautiful cloistered in a capsule
A prisoner of petty minds
Princess in a castle
We can only offer spirit
Like a bottle holds a boat
Time medicates on all of us
And that's a sentence you can quote
.
.
.